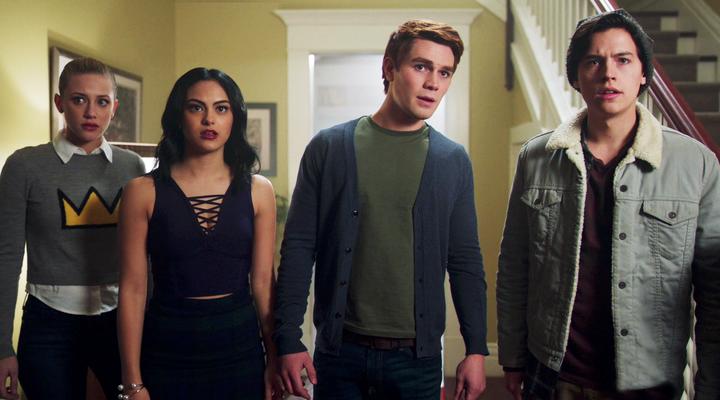 By Clairissa Gonzalez |Staff Writer|
The CW's newest hit show "Riverdale" has just completed it's first season with smashing success. To celebrate, I've decided to compile a list of characters and the signs their personalities match.
***Note: These are not based on actual character birthdays.
Aries – Veronica Lodge: Courageous and confident, Veronica is the epitome of an Aries. While she is headstrong and takes on the role of leadership quite quickly, her impulsiveness and stubbornness can be a huge downfall.
Taurus – Fred Andrews: The father to one of the main characters, Archie, Fred is stubborn and caring. All he wants is the best for his son. He loves and cherishes him.
Gemini – Alice Cooper: Mother of Betty and Polly, Alice is definitely a "more than meets the eye" kind of girl. Her backstory is one of the more colorful of the adults and her past is full of surprises.
Cancer – Cheryl Blossom: Cheryl is as tenacious as they come. Cheryl lets her emotions guide her decision making, but her persuasiveness can get her out of almost any situation.
Leo – Archie Andrews: Passionate and artistic, Archie exudes Leo characteristics. Fiercely brave and willing to do anything for his friends, coupled with his inability to change his mind makes or a force to be reckoned with, despite the sunshine and smiles he displays.
Virgo – Betty Cooper: Loyal and analytical, Betty goes after the things she wants. She is overly critical of herself and sometimes it becomes all she can think about.
Libra – Polly Cooper: Normally gracious and cooperative, Polly hates confrontation and will do her best to avoid it. But once on her bad side, no one should expect to be forgiven very fast.
Scorpio – FP Jones: Leader of the Southside Serpents, Riverdale's very own motorcycle gang, FP is harboring plenty of secrets. He is highly distrusting, but when he finally does trust his loyalty is unwavering.
Sagittarius – Kevin Keller: Kevin has a great sense of humor and stands firm in his beliefs, even if he doesn't always act on them. He knows his friends will do what they set their minds to.
Capricorn – Josie McCoy: If anyone knows the meaning of discipline it would be Josie. Front-woman of Josie and the Pussycats, she has an image to maintain and expects the worst out of people sometimes.
Aquarius – Valerie Brown: Valerie is an independent woman who strives to be better than she is. However when faced with emotional issues she tends to shy away from them rather than get to the root of the problem.
Pisces – Jughead Jones: Despite his brooding nature, Jughead is a highly creative and somewhat compassionate person. He can paint himself as a martyr but he means well. Sometimes.