This is a battle majority of people have argued about on Twitter, in person, with each other. The battle of what music streaming application is better than the other. Even though both applications are both used for music, but are completely different in the eyes of consumers.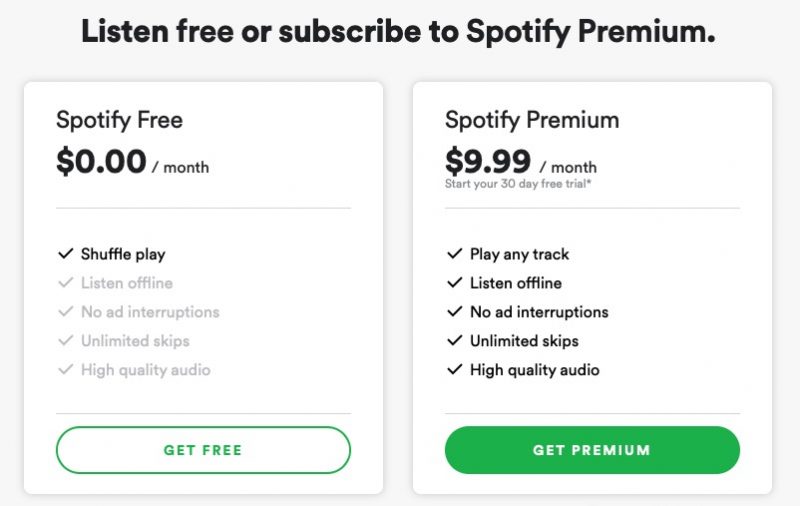 Spotify is a Swedish audio streaming platform that provides DRM-protected music and podcasts from record labels and media companies. While Apple Music is a music and video streaming service developed by Apple Inc. Users select music to stream to their device on-demand, or they can listen to existing, curated playlists. The service also includes the Internet radio station Beats 1, which broadcasts live to over 100 countries 24 hours a day.
Both Spotify and Apple Music offer as much music and related content as your ears could handle. So which is the best option for you? Keep reading as we put the two services against each other.
Apple Music subscription costs $9.99 per month in the United States, with slight price variations in other countries and territories. Likewise, an individual Spotify subscription or "Premium" plan costs $9.99 per month. In addition to its paid plan, Spotify also offers a free ad-supported service that allows users to shuffle-play songs.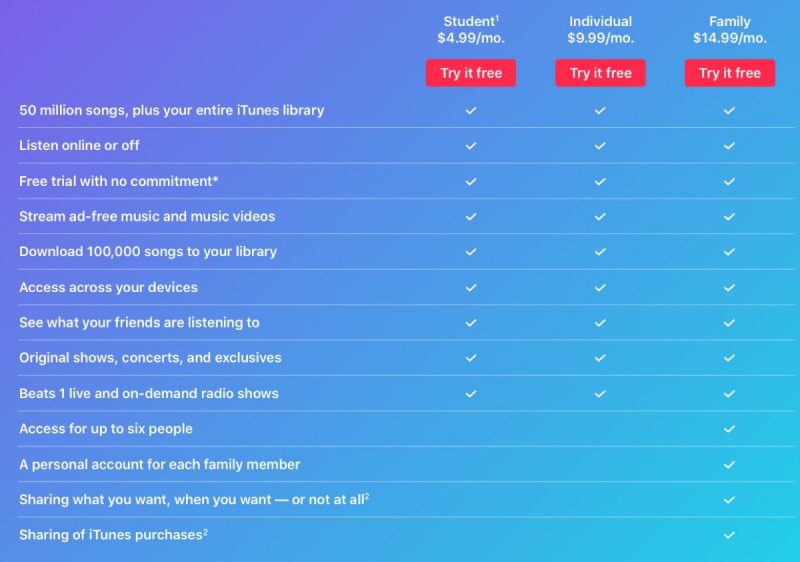 Certain users on twitter, facebook, and in comments of debates explain their stance on this battle. User Jshewman voices, "I tried Apple Music a couple of times, but it doesn't even come close to Spotify in my opinion. Spotify has far better-curated playlists. They are great at finding music I prefer. I usually listen to a ton of Indie."
I ran a twitter poll on my account with the caption, "Which one do you use? Apple Music or Spotify? And Why" I ran the poll for 24 hours to see how many votes and responses I would get from different kinds of people. Apple Music took the win with 63% of votes over Spotify with 38%. It seems like younger users prefer Apple Music while older users prefer Spotify. 
A user named Brian explained, "My friends all use Apple Music and when I was using Spotify they made fun of me for using it instead of Apple Music. I switched over to try it out and I have not looked back since. They truly did know why I should change my music streaming service." He continued, "It is so much easier to send music to my friends now and enjoy it."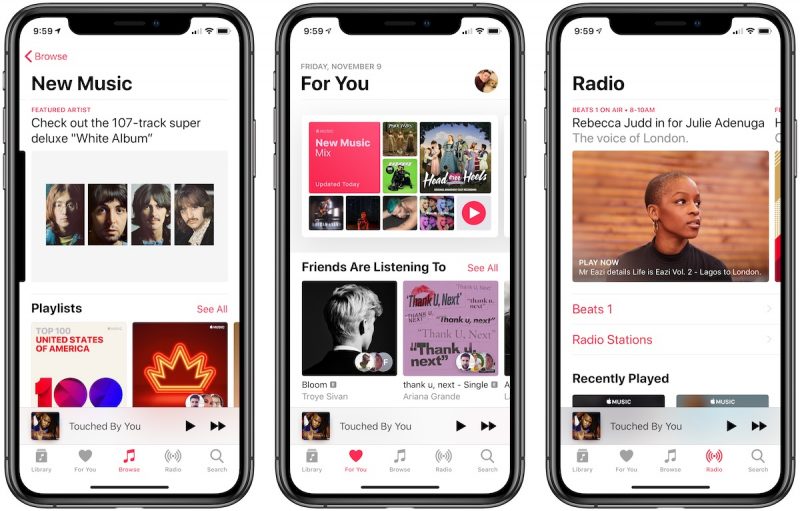 Another user Emily explained, "I like Spotify mainly because of the creativity the application puts into making a playlist for us every single day. It is always a new playlist with updated songs, artist, etc. The creativeness is what keeps me here and not with Apple Music it does not compare."
[su_quote cite="Spotify and Apple Music User, Emily"]"Too much corporate stuff pushed by Apple Music and all the "New" stuff they display is same old stuff. When I go to Spotify my "Discover Weekly" playlist is filled with good stuff and hidden gems. I have yet to see Apple make a decent playlist towards my tastes."[/su_quote]
Another user on Twitter, Antiprotest explained some cons of Apple Music, "I like Apple Music, except for two things: 1. The algorithm for stations and recommendations does not seem to be very intelligent. In fact, it is pretty rigid and stupid. And it continues to play songs that you have disliked. 2. I want to be able to block specific artists, albums, songs, etc. Apple Music keeps making me listen to "Home" by Phillip Phillips. I have already disliked it and I skip it every time, but it keeps shoving it in my face."
So what makes the cut for you and music streaming services? Apple Music or Spotify? Do you care or it is whichever you are comfortable with. Or is this entire debate all for nothing?